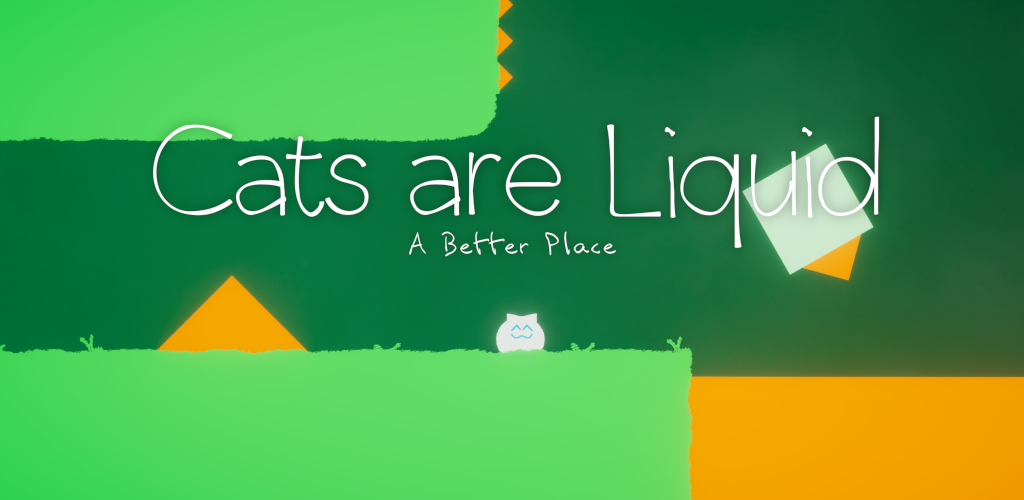 Cats are Liquid - A Better Place
(This is a modified version of a blog post from the Cats are Liquid Dev Blog.)
Since the 1.1 update is almost here, why not do an overview post looking at the most prominent changes? This isn't a full changelog. That will come later.
Editor improvements
Added the ability to rename rooms/worlds/packs.
New item palette icons.
Undo functionality.
Added optional falling void. No more infinite drops into the abyss (enabled on new rooms by default).
Lock-on guides for shape points.
Improved the editor guide and added more info to it.
Instead of having to type the name of a room or world, doors now just have a dropdown menu with all the available destinations.
Improved pipe editing.
Better recovery for corrupted packs.
Tons of editor related bug fixes.

Pack sharing improvements
Redid the pack list UI and the pack room select UI.
Packs can now have a custom preview image that's embedded in the pack file.
Added a pack progression check so that creators can make sure the progression of the pack follows the intended way.
This is just the major editor related stuff. There's also a healthy mix of performance improvements and non-editor bug fixes in there too. I've even gone so far as to fix some out-of-bounds-things in certain rooms! I know. Quite extravagant.
The plan is to start rollout of the update next week. That's also when the changelog will get posted!
Get Cats are Liquid - A Better Place