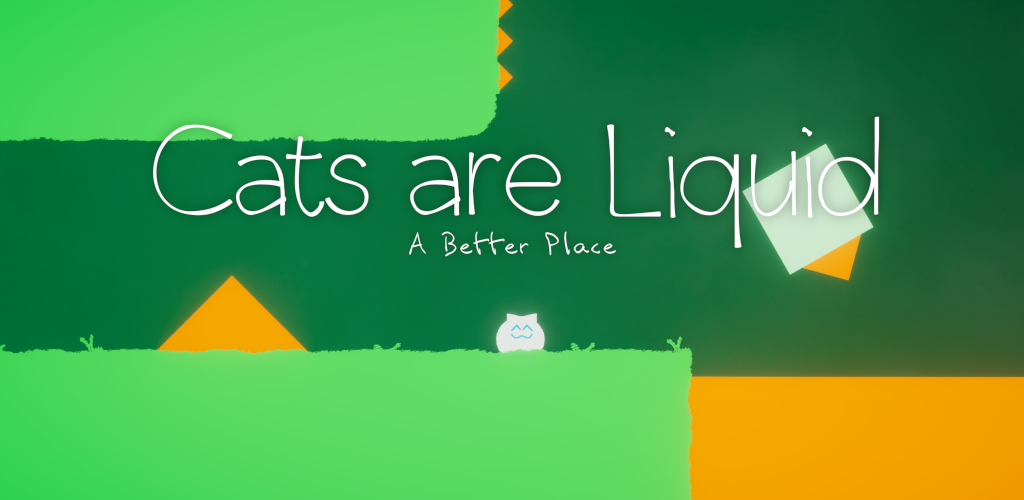 Cats are Liquid - A Better Place
Special thanks to the Cats are Liquid testing team!
Improvements:
Motivated item orbits to explore their hearts a bit more, and as a result they can now rotate in the opposite direction!
Small performance improvements.
Fixes:
Fixed current ability not being saved when passing a checkpoint.
Fixed a handful of pipe editing bugs.
Fixed issues with certain items when spawned from a throwable item.
Fixed light crate color schemes not updating when the theme was changed with a theme prophecy. (Thanks, Redstoneboy1009!)
Fixed being able to leave the ability ring animation if spawned inside it. (Thanks, SkyPlayz!)
Fixed NPC bodies being rendered behind the shape shape fill. (Thanks, Redstoneboy1009!)
Fixed rare collision issues between room loads.
Fixed invulnerability timer not resetting when restarting a room. (Thanks, Redstoneboy1009 and Erik!)
Fixed invulnerability timer progressing even if the game was paused.
Fixed cat face not matching the actual health state inside pipe junctions.
Fixed chaining multiple item orbits causing the later orbits to move further and further away. (Thanks, Niko and Erik!)
Other fixes.
Files
CaL-ABP-Windows.zip
119 MB
Dec 30, 2021
Get Cats are Liquid - A Better Place