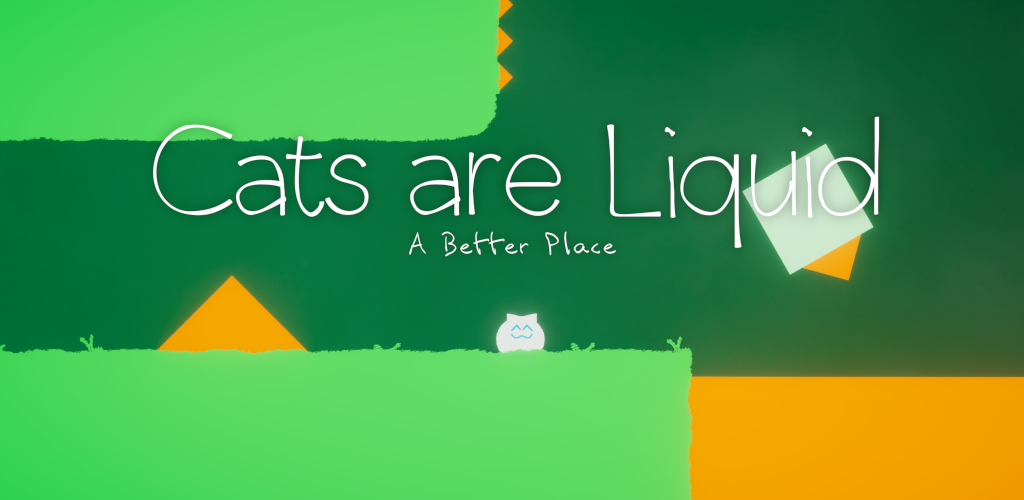 Cats are Liquid - A Better Place
Improvements:
Performance improvements.
Item orbits now stop with the time freeze.
Adjusted character intro sequence in W1R8.
Adjusted slope in W10R5.
The game now pauses when the controller is unplugged during gameplay, or when the Steam Overlay is activated.
Improved cursor hiding when playing with a controller.
Added "Controller not supported" warning when opening the editor with a controller plugged in.
The mouse is now visible during editor gameplay.
Improved controller UI navigation.
Other smaller improvements.
Fixes:
Fixed being able to use the hookshot while getting an ability.
Fixed cat always looking like it has full health in a pipe.
Fixed light burst ability failing when hugging a wall.
Fixed throwable explosive respawn animation bug.
Fixed projectiles sometimes disappearing in oddly specific circumstances.
Fixed cat ear related bugs.
Fixed toggle platform points being visible after a room change.
Fixed Ice Block jumping being inconsistent at times.
Fixed pipe corners / end pieces not changing color on room load.
Fixed multiple bugs that could have caused a community pack to not load properly.
Additional fixes for cat getting stuck inside a circle during room load.
Fixed W8R8 lava hitbox issue.
Fixed cat expression in W8R9.
Fixed typo in W6R5.
Fixed some items no longer working after visiting the editor.
Fixed TogglePlatform editor showing other toggles when not active.
Other smaller fixes.
Files
CaL-ABP-Windows.zip
126 MB
Apr 02, 2020
Get Cats are Liquid - A Better Place