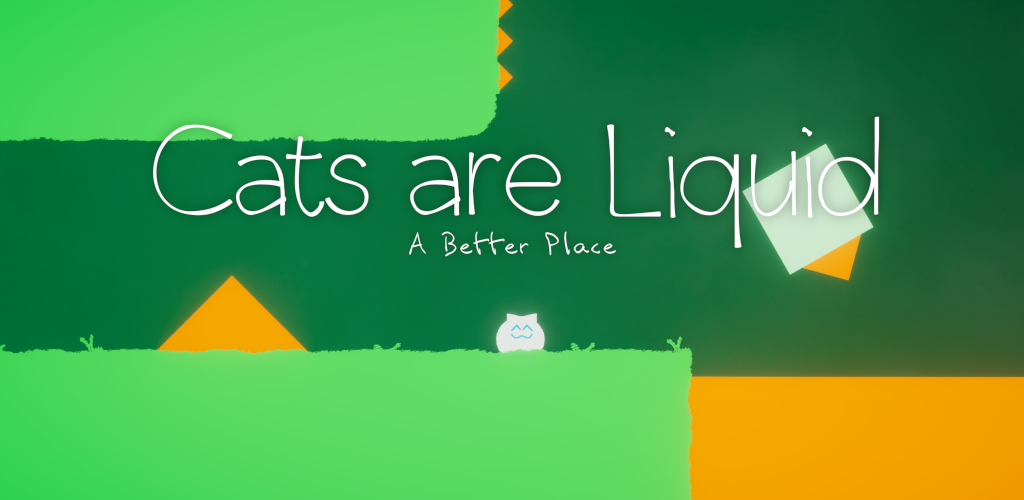 Cats are Liquid - A Better Place
Improvements:

Optimized environment colliders and meshes.
Optimized fire.
Adjusted all wall climbing sections in W1.
Adjusted W6R9 fire cooldown.
Adjusted hexagon throws in W5R9 and W5R5.
Editor now shows what's being created in the name placeholder field.
Added "Community Pack Completed" screen.
Increased jump forgiveness.
Gave more info on community packs.
Added version number to copyright text.
Increased room select scrolling speed.
Fixes:
Fixed liquid idle animation not playing.
Fixed falling blocks sometimes getting stuck in the ceiling.
Fixed occasionally incorrect pipe exit position.
Fixed community room select back button sometimes going behind the room loading buttons.
Fixed lava in W8R8 being too shallow to kill the player.
Fixed face on ice block staying visible after exiting ice.
Fixed being possible to create a room / world / worldpack without a name.
Fixed game not switching to default character during story sequences.
Fixed story text sometimes not being visible on certain devices.
Fixed pipes being curvable.
Files
CaL-ABP-Windows.zip
121 MB
Dec 23, 2019
Get Cats are Liquid - A Better Place