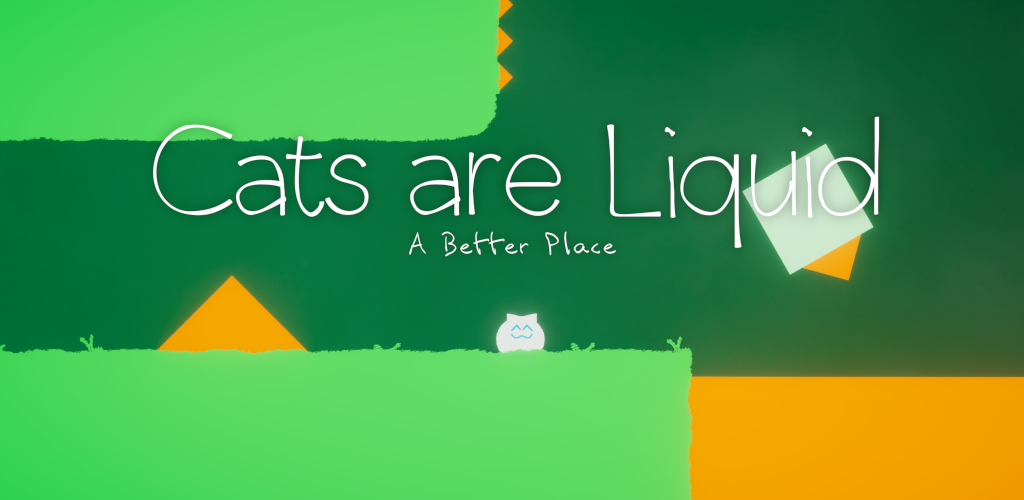 Cats are Liquid - A Better Place
Improvements:

The game can now unlock achievements based on previous progression.
Gave throwable items their scale animation back.
Fixes:

Fixed certain fire dispensers not knowing when to stop.
Fixed being unable to delete custom worldpacks.
Fixed room select right arrow being misplaced on ultra high definition displays.
Fixed Companion timer not showing up.
Fixed some neutral editor icons not being grayscale.
Fixed "Open file browser" sometimes opening up the respective OS's file browser, but not nagivating to the correct folder.
Files
CaL-ABP-Windows.zip
120 MB
Dec 18, 2019
Get Cats are Liquid - A Better Place