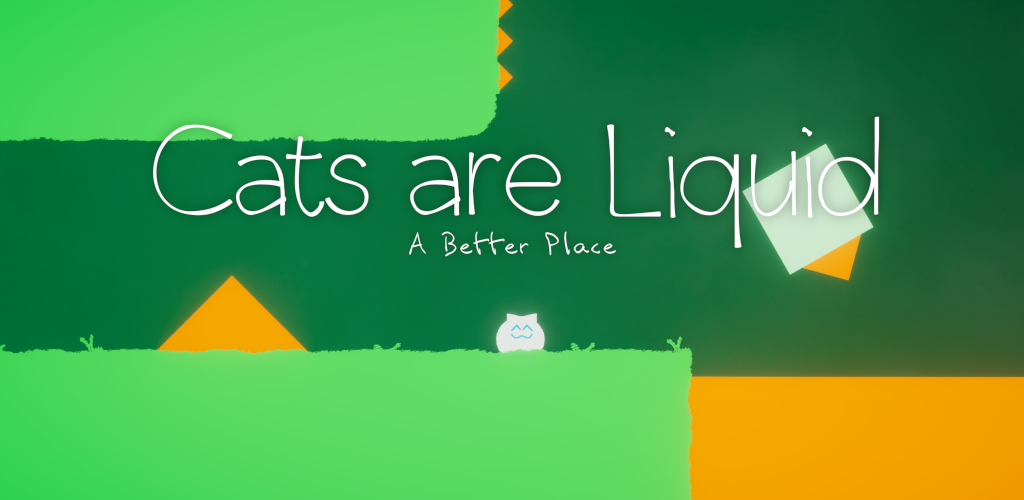 Cats are Liquid - A Better Place
Improvements:

Added intro fade-in.
Improved performance of fire.
Updated credits.
Fixes:

Fixed hexagon sometimes disappearing from W5R2.
Fixed W9R1 always appearing locked.
Fixed cat failing to properly enter a pipe, if that pipe was right after another.
Fixed sometimes being unable to exit a pipe (especially auto-pipes).
Fixed some players not getting past the first button wall in W8R1.
Fixed resetting the current room while inside a pipe not resetting the camera.
Fixed story text not being properly visible on some ultra high resolution devices.
Fixed controls sometimes becoming unresponsive after exiting / dying in a story segment.
Files
CaL-ABP-Windows.zip
120 MB
Dec 15, 2019
Get Cats are Liquid - A Better Place